Harissa BBQ Whole Fish
Blend the following ingredients together.
50g fresh red chillies, seeds removed, roughly chopped
2 tsp ground cumin
2 tsp ground caraway seeds
1 tab smoked sweet paprika
2 garlic cloves
2 tab tomato purée
3 tab red wine vinegar
4 tab olive oil
Cover fish well with paste.
Tinfoil, BBQ
Thai fish cakes
400g boneless white fish fillets, some roughly chopped, some wizzed
1 tablespoon Thai red curry paste
2 teaspoons grated palm or brown sugar
2 teaspoons fish sauce
1 teaspoon tamarind extract
1 egg optional
4 kaffir lime leaves, chopped finely
80g snake or round beans, thinly sliced
1 small red capsicum, cut into a small dice, optional
100 g Rice Flour
4 spring onions (all)
Thinly slice most of fish, wizz remainder.
Mould into small patties and deep fry.
Dipping Sauce.
Sweet chilli sauce
Sesame oil
A little fish sauce

Panko Crumb Fish with Wasabi Cream
250g sour cream
1 Tab wasabi paste
Pickled pink ginger, chopped
Chopped parsley
Mussels in Black Bean and Chilli Sauce
Mussels, steamed open, shelled
3tsp cornflour
1 Tab salted black beans
2 small chopped red chillies
2 clove garlic chopped
2 Tsp grated ginger
3 Tsp oyster sauce
2 Tsp soy sauce
1 Tsp sugar
3 Tsp veg oil
1 med sliced onion
1 sliced red capsicum
200g baby corn halved
3 spring onion cut 1in.
Combine cornflour with 1/2 cup (125ml) of water.
Place black beans
in a bowl and mash with a fork. Add chilli, garlic, ginger, oyster and soy sauce, sugar and cornflour mix and combine.
Heat oil in a wok or frying pan over high heat and stir fry onion for 1 minute.
Add the capsicum and baby corn and stir for another 2 minutes.
Add Mussels to wok and stir fry about 1 min. Add the sauce and bring to the boil, stirring constantly until sauce thickens.
Stir through spring onion.
Flying Wok Fish Cakes (Crumbed)
250 g fish or mussels
2 Tab rice Flour.
1 cup fresh breadcrumbs
2 kaffir lime leaves (finely shredded)
1-2 tsp red curry paste
4 spring onions (all) sliced
Fish Sauce.
Coriander - chopped.
Thinly slice most of fish, roughly chop remainder. Mix everything.
Mould into small patties and pan fry in oil and serve with Dipping Sauce or for Flying Wok Decadence, pan fry on low heat to set, cool, flour egg and Panko Crumb, then Deep Fry.
¼ Cup. Sweet Chili Sauce
1 tab Fish sauce
Vietnamese Caramelised Fish
Fish fillets cut up into about 4 inch pieces.
1⁄4 cup fish sauce
4 shallots, thinly sliced
1 tablespoon chopped fresh chilli pepper
2 slices ginger, julienned
Ground black pepper
In a heavy 2-quart saucepan, cook the sugar over low to medium heat, swirling the pan constantly, until brown and caramelized.
Remove pan from heat and stir the fish sauce into the caramel.
It will smoke slightly.
Return the pan to low heat and gently boil for about couple minutes while stirring until the sugar is completely dissolved.
Stir in the shallots, chilli and ginger.
Add the fish in the caramel sauce and sprinkle with black pepper.
Bring to a boil.
Reduce the heat to low and cover the pan.
Simmer for 10-15 minutes, turning the fish occasionally and carefully.
Serve with rice.
Tandouri BBQ Mussels
Place mussels in shells on BBQ till open.
Discard top shell, save mussel liquid from shell.
Clean up mussels to liking ( eg. Hard tongue, detritus)
Mix Plain Yoghurt with a few tsp. of tandouri Paste, mussel liquid & finely chopped mint.
Place a tsp. of mix onto each shell, and back on the BBQ until the sauce just begins to bubble.
Sauce should turn a dark red.
Garnish and serve.
Tandouri Paste
1/2 teaspoon sweet paprika
1/4 cup lemon juice
5cm fresh ginger, peeled and coarsely chopped
2 garlic cloves, skinned, chopped
1 tablespoon salt
1 teaspoon chilli paste
1 tablespoon garam masala
3 teaspoons ground cumin
2 tablespoons oil
3 teaspoons chilli powder
1 tablespoon natural yoghurt

Spicy Fried Chicken or Fish
Mix 3 Cups buttermilk with salt (2 Tab)
Hot Sauce to make marinade.
Add the chicken or Fish, turn to coat, cover and refrigerate for at least 4 hours or overnight.
1 tab cumin powder
1 tsp cayenne pepper
Freshly ground black pepper
Sunflower oil, for deep-frying
For the Honey Peppercorn Drizzle
3/4 cup honey.
Zest and juice of 1 lime.
Grind Peppercorns and mix all to make drizzle.
Stir together the flour, garlic and onion powders, paprika and cayenne in a large bowl and divide among 2 shallow platters and season generously with salt and pepper.
Drain the fish in a colander and pat it dry.
Dredge the pieces a few at a time in the flour mixture and pat off excess, then dip in the buttermilk and allow excess to drain off.
Dredge in the second plate of flour and pat off the excess.
Put the fish pieces on a baking rack set over a baking sheet while the oil heats.
Fry in batches till crispy.
Serve hot drizzled with the honey peppercorn drizzle.
Laksa Flying Wok
Chill coconut cream in tin. Open and take solids off top. Add to pan and cook till splits
Whizz to paste Garlic Ginger Coriander Root Red Onion
Add to coconut and sauté.
Add laksa paste.
Add fish or chicken stock and coconut juice.
Simmer. Add seafood.
Place rice noodles, shredded lettuce, in bowls.
Divide seafood over noodles.
Top up with broth.
Garnish with chopped coriander and fried shallots.
Whole Baked Fish
2 x whitefish, whole (about 300 g each)
1 x onion, chopped
1x garlic clove, crushed
1tsp fresh ginger, chopped
1tsp lemon rind, chopped
2 tab tamarind sauce
1 tab light soy sauce
1 tab peanut oil
Method:
1. Place fish onto large pieces of Baking Paper. Make three deep incisions with sharp knife on each side of fish.
2. In a food processor, combine onion, garlic, ginger, lemon rind, tamarind sauce, light soy sauce and peanut oil, blend until the mixture is smooth.
3. Spread mixture on both sides and inside the fish.
4. Wrap fish in the Baking paper and then tin foil around fish, secure firmly.
Place fish in a baking dish, bake at 180 degrees C for 30 minutes, or until fish is just cooked.
Mussel Pakoras and Spicy Mayo
Pakoras
1 cup chickpea flour.
1 Tab garam masala.
1 Tsp. fenugreek.
1 Tsp. spanish paprika.
Salt & Pepper.
¼ cup water.
Spicy Mayo
1 tab mayonnaise
1 tab plain yogurt or sour cream
1 tsp sweet paprika
1 tsp fresh lemon juice chilli Sauce (Siracha) or sauce of your choice.
1/2 tsp sugar, optional
Soy Braised Fish
2 Tab Sherry
1 Tsp. ginger
2 tsp sugar
Selection of stir fry veg. for bed.
Cut the fish steak pieces about the size of a matchbox.
Mix together the Salt, Sherry and a tab cornflour.
Marinade about 30 mins.
Dip pieces of Fish in Egg White and then in Cornflour.
Heat oil in pan and fry pieces till golden, stirring gently to separate each piece.
Add the ginger, soy sauce, sugar and stock, then cook for 3-4 mins. or until juice is mostly evaporated.
Should finish with a golden syrupy thick sauce. You may need to remove fish from sauce to reduce to desired consistency.
Serve on a bed of stir fried vegetables
Paua and Kohlrabi Fritters
400gm minced paua
200gm grated kohlrabi.
½
cup red onion, finely diced
1 lemon, zest and juiced
¼ cup coriander, rough chopped
1 tab sweet chilli sauce
Salt and fresh black pepper
250ml fritter batter base mix,
Thai Fish Cakes
Fish
Egg
Red Chilli
Palm Sugar
Coriander
Lime Juice
Chilli Paste
Fish sauce
Lime leaves
Rice noodles
Whiz together
Mix in beans cut ¼ inch & rice noodles soaked and cut 25mm.
Peach Salsa
Tin peaches.
Salt & pepper
Spring onion
Chilli
Red onion
Cumin
Mango powder or lemon Juice
Whiz lightly,
Adjust consistency with peach syrup.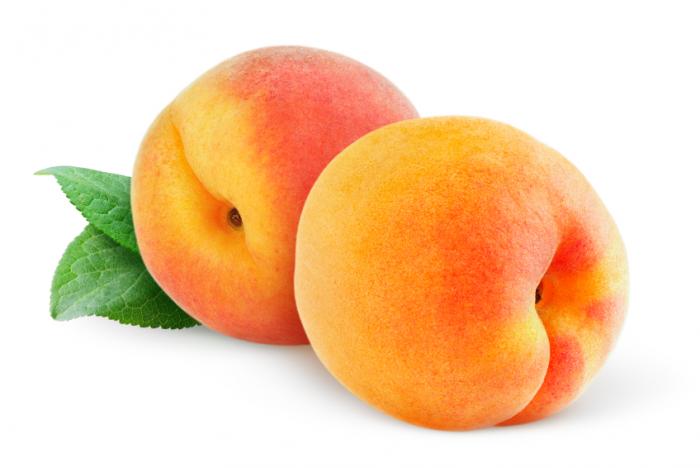 Panzanella Salad
Cut Ciabatta or similar Bread into roughly ½ inch squares.
Place in oven until lightly browned dry and crispy.
Dice Tomatoes,
Slice Red Onions. Tear Basil Leaves, Chopped Parsley,
Cracked Black Pepper and Salt. Grated Parmesan Cheese
Add Bread across top of salad while still warm. (not hot)
Drizzle with good Balsamic Vinegar. Drizzle on good Olive Oil generously, (the bread will soak up a lot of Oil.)
Mix all together gently and serve.

Smoking Fish. General
2 cups brown sugar
1 Cup plain salt.
1 Tab cracked black pepper
1 Tab garlic or onion powder (optional)
Mix and pack enough around to coat fish. Cure 4-8 hrs. or overnight.
Rinse off mix and pat dry.
Put on S/S wire rack or hang in front of fan till good pellicle (tackiness) forms. (1-2 hours.)
Hot smoke.
Result: Good smoke penetration and colour.
Janssons Temptation
Slice 1 kg med potatoes thinly.
Layer potatoes and 2 med. thinly sliced onions and 1 tin chopped anchovies alternately in a greased dish, seasoning each layer with white pepper.
Top off with layer of potato.
Sprinkle w/ anchovy oil and 200ml cream.
Top with breadcrumbs and knobs of butter.
Cover and bake 60 mins. @ 180c. Finish uncovered 30mins.
Garlic and Cheese optional additives.
Place onto a baking sheet to catch any cream which bubbles over.
Bake in preheated oven until the potatoes have softened, the cream has reduced, and the dish has turned deep golden brown.